In the 50th anniversary of the institute and one year after the death of its founder, IRPET organizes a Conference on the economy of the territories and the implications in terms of economic policy. The event will be held on Tuesday 12 February 2019 in Florence. 
To participate, send an email to segreteria.convegni@irpet.it
With the "Metropolitan City of Florence" patronage,  institutional partner of the event.
Introduction
Stefano CASINI BENVENUTI, Director IRPET
Speakers
Fabrizio BARCA
Andres RODRIGUEZ-POSE
Discussant
Roberto CAMAGNI, POLIMI,  IRPET S.C.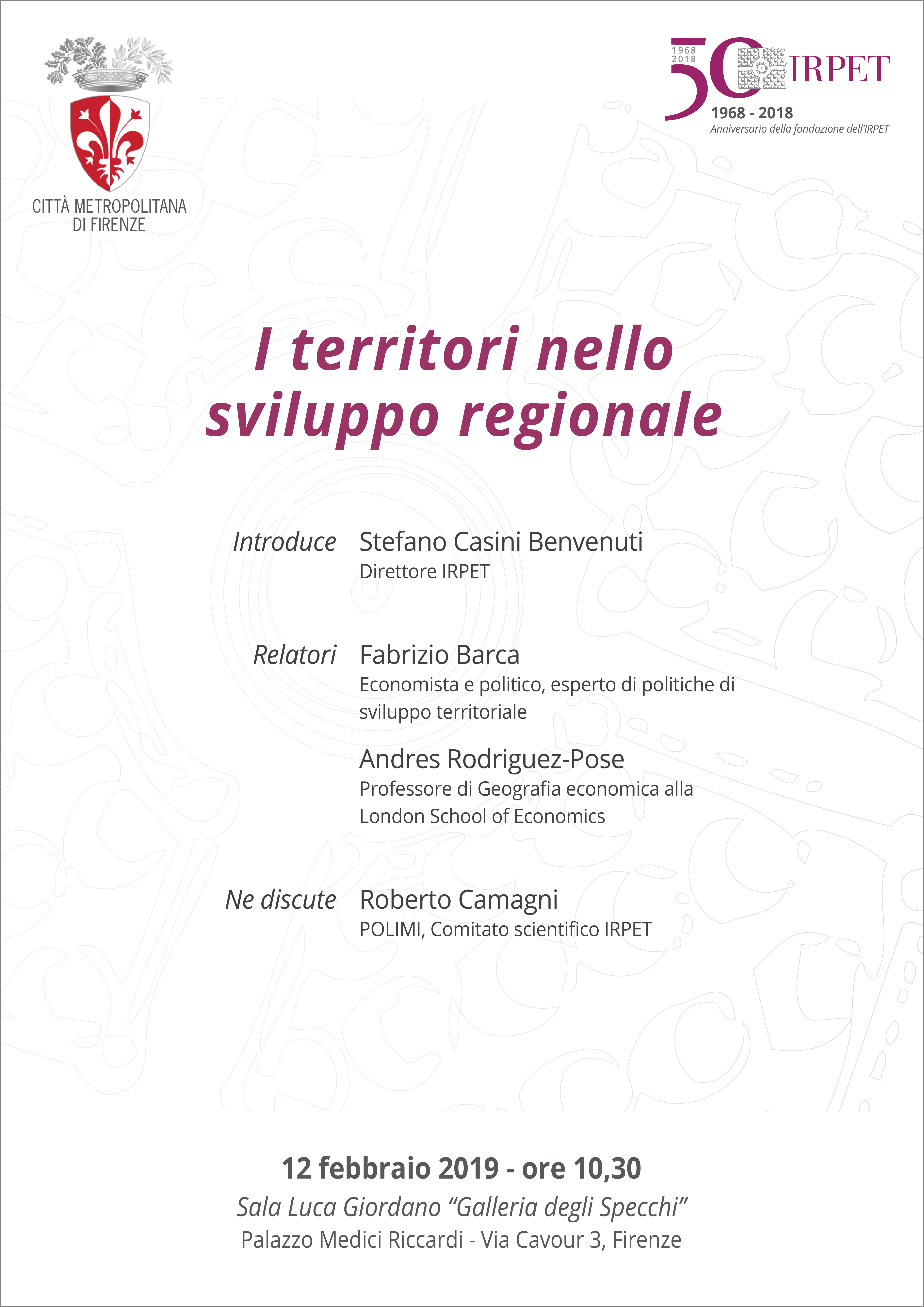 "Sala Luca Giordano (o Galleria degli Specchi)" a Palazzo Medici Riccardi, Firenze
"Il territorio torna in agenda, non buttiamo l'occasione" di Fabrizio Barca*
"The challenge to Europe's growth and the need for new development policies" di Andrés Rodríguez-Pose
"I territori nello sviluppo regionale" di Stefano Casini Benvenuti