Friday, October 19, 2018 at 10.00 am at the Pegaso Hall in Piazza Duomo in Florence will host the event "Culture and Research: Platform Roadmaps, Technologies, Cultural Heritage and Culture". 
Institutions, research organizations and companies compared, good practices for research and technology transfer in cultural heritage and culture. 
The researcher Sabrina Iommi will participate for IRPET.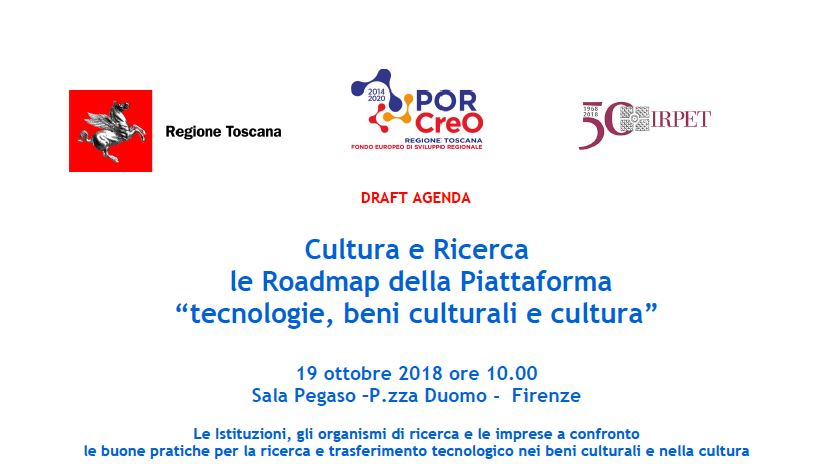 Sala Pegaso in piazza Duomo a Firenze